Curse PADI of Underweater Navigator in Tenerife
There are few skills as important to a diver as navigation. But getting past the obvious safety issues like being able to get back to the boat, there's at least one other reason. Wouldn't you like to impress all your dive buddies by being able to move effortlessly throughout the dive site and always come up exactly where you want? You will be the diver everyone wants to follow!
Do you remember your open water course? Unless you were lucky enough to be certified in a tropical paradise with limitless visibility, chances are you marveled at how your instructor guided you in a near labyrinth of turns yet came out precisely at the decent line. Underwater navigation isn't something you're born with, it comes from techniques that are taught and practiced.
Your Underwater Navigator instructor will teach you about distance estimation, techniques for navigating from natural landmarks as well as compass navigation. You'll practice using basic navigation skills to relocate a submerged object or position starting at the surface and you'll learn underwater map making and application and how to use several navigation patterns.
When you complete the course you will have the skills to set out from the shore or a boat and guide you and your buddy through a dive then resurface exactly where you intend. The ability to navigate successfully gives you the confidence to venture farther from the decent line so you can explore more of the dive site free from the stress that comes from not knowing where you are. More diving, less worrying.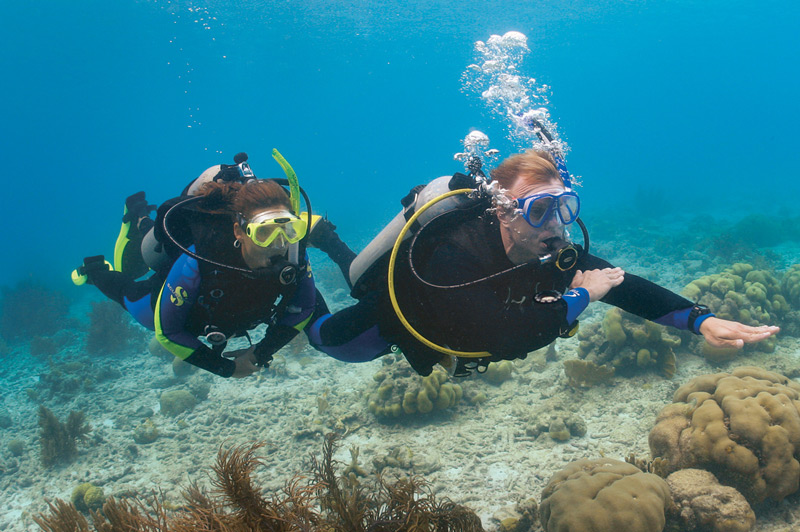 Dive requirement:
Advanced Certified Divers have already completed the first dive as part of the Navigation Specialty Course. In the case of Advanced Certified divers the remaining two dives, and Navigation Specialty Certification, can be completed in one day.
Prerequisite: Open Water Diver