The PADI Rescue Diver Course is one of the most challenging, rewarding and fun dive courses you'll ever do.
The PADI Rescue Diver Course is an important and crucial step in expanding a diver's knowledge and experience beyond a purely recreational level. Rescue divers learn to look beyond themselves to consider the safety and well-being of other divers. This is why the PADI Rescue Diver rating is a prerequisite for all PADI leadership training (Divemaster, Assistant Instructor, and Open Water Scuba Instructor).
The course is designed to give you the knowledge and skills to become a diver who's prepared to deal with diver stress management, out of air emergencies, unconscious and panicked diver rescues as well as how to use specialized first aid equipment .
You'll learn and practice a variety of rescue techniques including dealing with a panicked diver, surf rescues and procedures for coming to the aid of unconscious divers on the surface and at depth. The skills give you the ability to keep a cool head when the adrenaline spikes in the heat of the moment and you'll learn how to keep a small problem from becoming big trouble.
Emphasis is placed on prevention of diving problems and accidents, awareness, control and proper accident management, NOT physical ability, making it an incredibly valuable experience for all divers.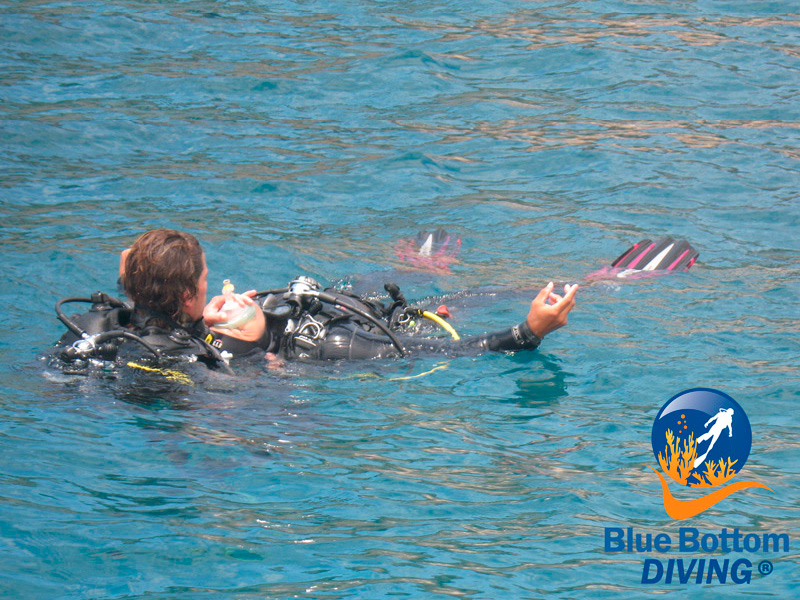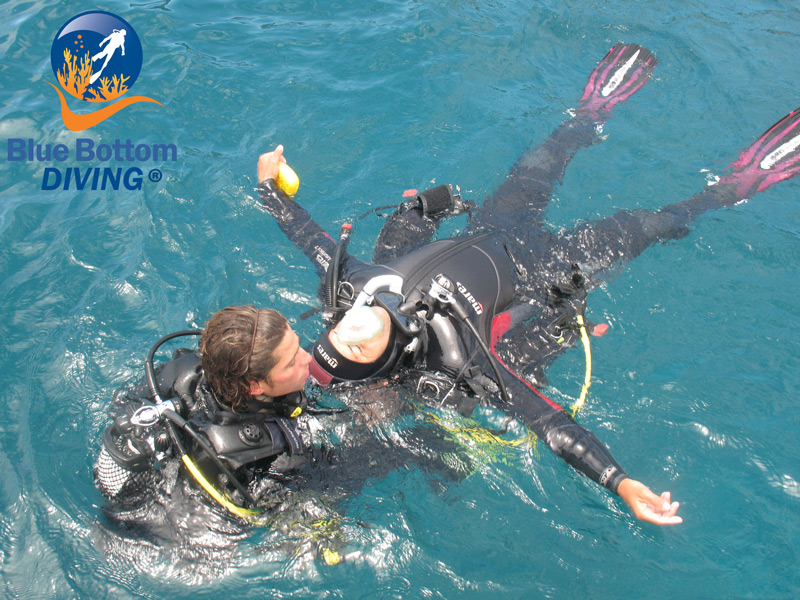 Curse Rescue Diver
The PADI Rescue Diver program covers:
Self-rescue and diver stress
Emergency management and equipment considerations
Panicked diver response
Missing diver procedures
Surfacing the unconscious diver
In-water artificial respiration
Egress (exits)
Dive accident scenarios.
Swimming and nonswimming assists
Underwater problems
First aid procedures for pressure related accidents
Diving first aid
All of these topics are covered in the PADI Rescue eLearning portion of the course. After successfully completing the program, you'll receive the internationally recognized PADI Rescue Diver certification card.
Prerequisites
Be 15 years or older
Certification as a PADI (Junior)Adventure Diver (Must have also completed Underwater Navigation Adventure dive) or have a qualifying certification from another organization.
Be trained and current for First Aid and CPR within the previous two years (Check out Emergency First Response CPR and first aid courses).
What's Include
Knowledge Development, Confined Water and Open Water Sessions.
PADI Rescue Diver Manual & Emegency Slate
PADI Rescue Diver Certification Card
All Scuba rentals
The course will run over 4 days and you will do 3-4 boat dives and shore dives as required.
---