Try Scuba Diving Experience - Try it in the ocean
One Day Scuba Adventure for non-Divers
Have you ever wondered what it's like to breathe underwater? Or be weightless? Did you always want to have scuba diving experience? Here is your chance!
The TRY SCUBA DIVING program at Blue Bottom Diving lets the non-diver experience the thrill and adventure of scuba diving under the supervision of a SSI Instructor in ideal conditions. Scuba Diving is much easier than you think and Try Scuba Diving will prepare you to participate in this new sport that awaits you. Dive into a whole new world.
If you want to find out but aren't quite ready to take the plunge into a certification course, the "Try it First" Try Scuba Diving SSI program will let you see if you like it. During the Try Scuba Diving experience you'll learn how to use scuba equipment in shallow water and get a quick and easy introduction to what it takes to explore the underwater world. There is nothing like breathing underwater for the very first time. It takes a little getting used to but after a few minutes the participants realize how easy scuba diving really is.
You will be guided through some basics under the direct supervision of a Blue Bottom Diving Center instructor. Your ocean dive takes you as deep as 12 meters!
It's real easy and fun. During the dive you will have the opportunity to see lots of aquatic life and even large green turtles. We're sure that once you try it, you'll love it! Afterwards, it only makes sense that you continue your adventure to become a certified diver. Your Try Scuba Diving recognition card will be your first step. If you decide to become an Open Water Diver within the first six months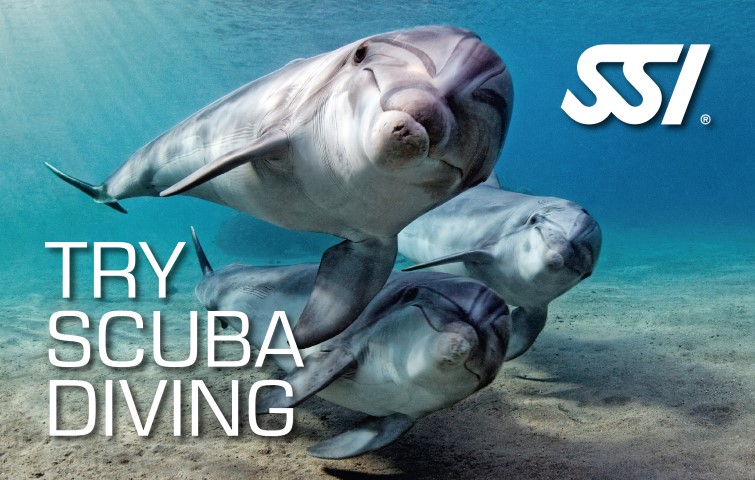 Your Try Scuba open water dive will be recognized as one of the required dives for your Open Water Certification.
So if you are a non-diver and would like to have scuba diving experience then Book now!
You'll learn how to make yourself weightless and swim around effortlessly
Practice how to relax and enjoy breathing underwater
Try Scuba Diving experience is a great way to get a head start on your Open Water Diver certification. That's because the skills you complete during your scuba diving experience credit towards your open water diver certification.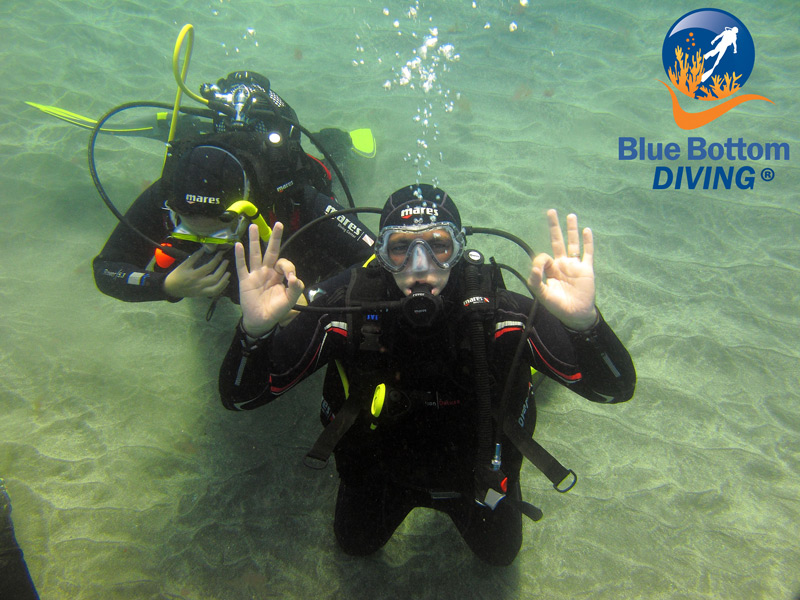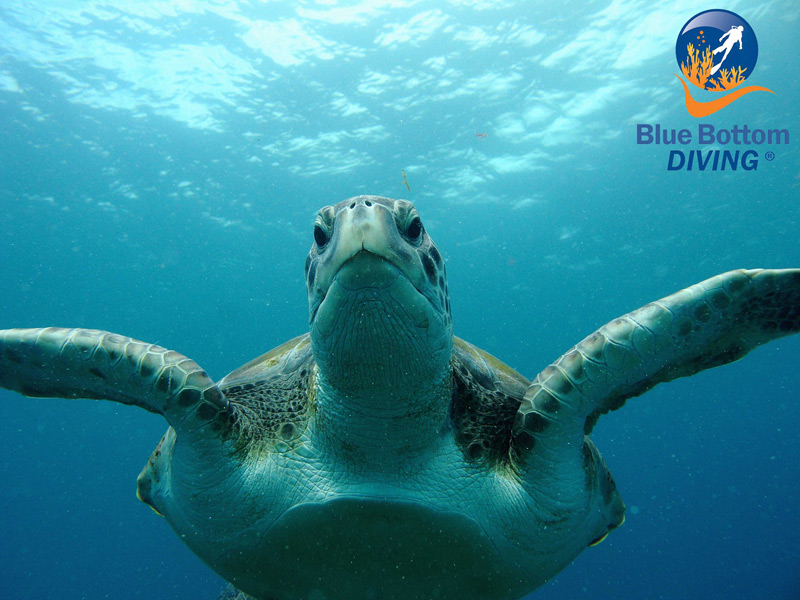 All the equipment you will need is included in a Try Scuba Diving experience at Blue Bottom Diving Center in Tenerife. You'll use all the basic scuba gear including a mask, snorkel and fins, a buoyancy compensating jacket that also carries your scuba tank, a scuba regulator to breathe from and instrumentation to monitor air supply. It's all included and you don't have to buy any gear. We also include a specific diving insurance for this activity.
We also include a specific diving insurance for this activity.
You need...Just your willingness and Swimsuit.
To take the "Try it First" Discover Scuba Diving program...
You must be at least 10 years or older
You must know some basic swim skills
You be healthy and complete a participation medical form.
Typically a 3 to 4 hours session.
With your registration you can access your Digital Training Materials for Try Scuba Diving and Scuba Diver, all for FREE.
---