SSI CAVER COURSE IN TENERIFE
PADI CAVERN COURSE IN TENERIFE
Caverns exist in many areas where scuba divers venture to volcanic island walls and limestone coasts. In these locations you'll find large, dark spaces that seem incredibly inviting, yet are potentially dangerous. The SSI Cavern Diver Specialty course or PADI Cavern Diver Specialty course gives you the knowledge and skills to explore caverns correctly – allowing you to enter far enough for adventure, but staying within the light zone for an easy exit to open water at depths shallower than 40 meters.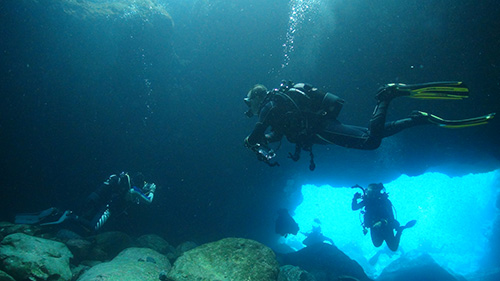 ---