SSI SIDEMOUNT COURSE IN TENERIFE
PADI SIDEMOUNT COURSE IN TENERIFE
Scuba diving with a sidemount configuration simply means that you carry your tanks at your sides instead of on your back. This can reduce drag and is more comfortable for many divers. The diving at Sidemount started for cave exploration. It is currently one of the most popular recreational diving courses. There are plenty of reasons for choosing this configuration. Balance and Stability, sidemount provides better balance and stability than diving with a single backmounted cylinders. Flexibility and Configurability, you can to use one cylinder or two depend on boat logistics and the purpose of the dive.
Comfort and Safety, with valves being positioned in front of the diver, gas shutdowns are straight forward even with limited mobility. First stage leaks are easily detected and dealt with. Equipment handling before and after dives can be easier with Sidemount as divers can carry one cylinder at a time to and from the entry point.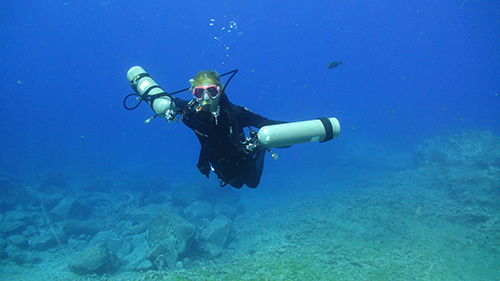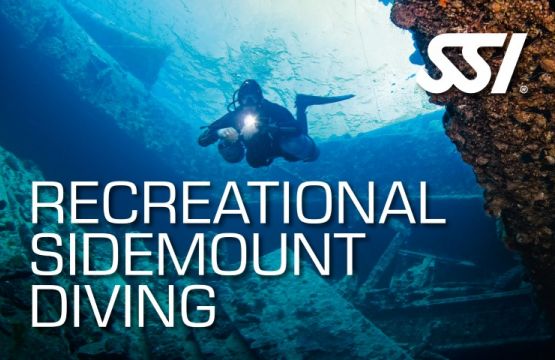 ---